Referred Roof Cleaning & Exteriors provides a complete coverage of professional cleaning services for residential & commercial properties.  Our services include power washing and pressure cleaning for fences & decks, driveways, walkways & pool enclosures as well as gutter face cleaning, house washing, and exterior stone building cleaning.  We have the capability to clean almost all siding types and sizes. Regardless if its cedar siding or simple hardie plank, we have a method to clean it.
FENCE & DECK CLEANING
We have the ability to clean the following fence and decking materials:  composite, metal, vinyl, and wood.   Composite decks are one of our specialties as we are able to kill and remove the mold growth that is now present in the material.  Our wood brightener will restore your wood deck or fence to its original beauty.
INTERIOR & EXTERIOR GUTTER FACE CLEANING
Our cleaning technicians will clean your gutter interiors, collect and bag all debris, examine gutter guards for proper installation, flush the gutter drainage system, and inspect the overall integrity of your gutter system.  Next, we clean the gutter face exterior and downspouts.  Our specialty oxidation removal solutions will restore your gutters to a freshly painted appearance.
HOUSE WASHING
Our unique chemical cleaning solutions will disinfect your home for years to come.  After applying our cleaning agents we hand brush your entire home to provide the optimum results that you desire.  We pay particular attention to your window trim, doors, and entry ways in our detailed cleaning process.  Our cleaning abilities include stucco, vinyl, wood, and aluminum.
POWER WASHING/PRESSURE CLEANING
We have the equipment and ability to power wash or pressure clean most any surface. Our pressure washing service includes driveways, sidewalks, paths, fencing, patio furniture, and more.  See the difference a professional pressure cleaning can make.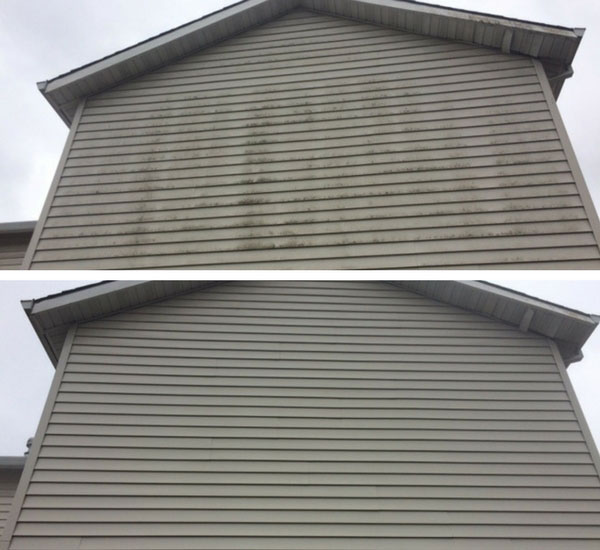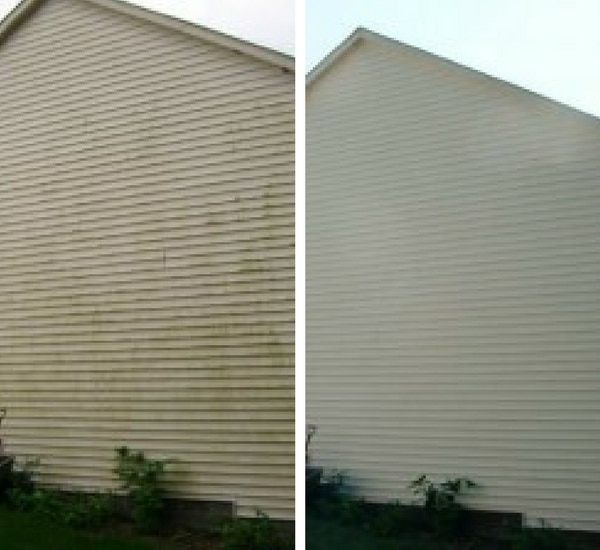 HERE'S WHAT OUR RECENT CUSTOMERS HAVE TO SAY ABOUT US
---
Review by John S. on August, 9th, 2017
We thank Jaffet and his partner for an excellent job and the reasonable price. We recommend them to anybody, who needs their services, because we're going to keep doing business with them for years to come!!!
Review by Kim Webster on August, 9th, 2017
Jaffet is very professional. He went around the house and we decided what should be done. He has a lot of experience preparing a house to go on the market and was able to give me ideas of what should be done to increase "curb appeal" When I saw the work they had done I was amazed. Couldn't believe how great everything looked. They told me they'd come back and work on anything that they had missed. They hadn't. The work was excellent and at very reasonable price. I highly recommend them.
Review by Ruthy Kanagy on August, 7th, 2017
James came on time and did a great job cleaning the roof and gutters and installing "gutter stuffers." Also repaired some flashing. Good communication, very professional. Expectations were met!
Review by Kelle Bucolo on August, 3rd, 2017
Direct communication with the owner was very reassuring! Prompt replies and they showed up! Roof looks great, and the price was very reasonable.
Review by Stan & Kristi M. on July 30th, 2017
Jaffet was professional, organized, personable and reliable. He (and James) power washed our concrete tile roof and installed new gutter protection. The roof looks GREAT!!! The price was reasonable. We plan to have him provide roof maintenance as long as we own the home.
Review by Nadine S. on July 1st, 2017
This by far is the BEST roofing company we have had in the last 12 years. Jaffet and James are professional roofers who show up on time, know exactly what they are doing, trustworthy, explain everything in detail, PRICE was perfect, and our roof looks the best it has ever been.
Review by Linda S. on June 20th, 2017
Professional, thorough, reasonably priced. Highly recommend.
Review by Tom I. on June 19th, 2017
Our roof, almost 20 years old, has never been cleaner. Jaffet carefully cleaned each shingle as if it were fine china. He sequenced each task wisely and in the right order. And he thoroughly tidied up after he was done.
We trusted him completely.
Review by William B. on June 9th, 2017
Referred Roof Cleaning did an excellent job on my roof, gutters, sidewalks, and skylights. Plus, they did a good job of cleaning up afterwards. I will definitely use them again next year